Sunday Programme
Every week in Budapest: 1039 (Csillaghegy) Lehel utca 15-17.
Occasionally in Eger, Debrecen, Szombathely, Pécs and other towns– please find information on the webpage.
Krishna Valley, Sunday early morning -  lecture from Caitanya Caritamrta with option for lunch (lacto-vegetarian delicacies)at midday.  Please confirm before travelling!!! www.krisnavolgy.hu
Budapest Temple Sunday Programme: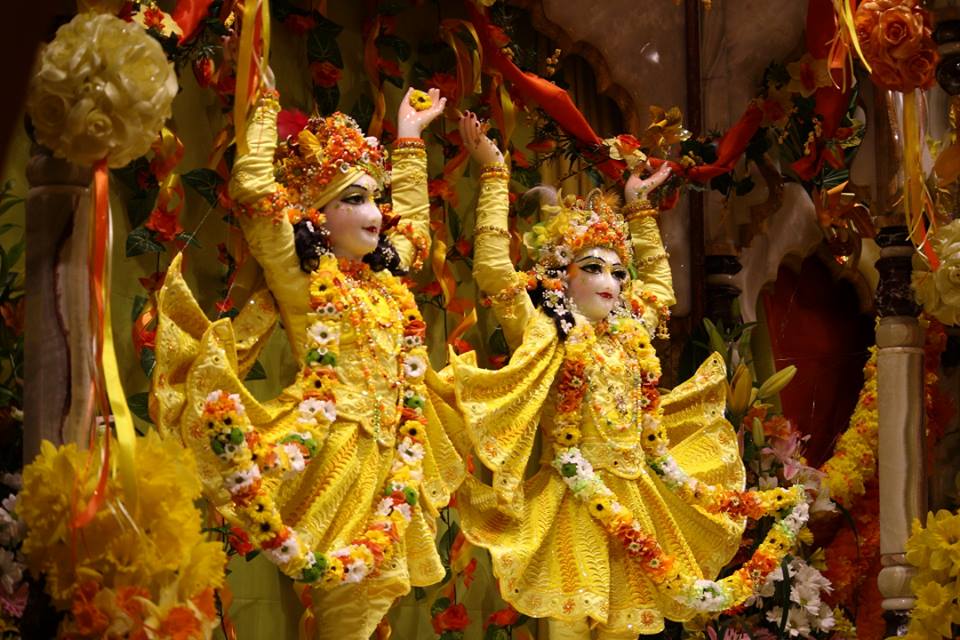 15:00 Meditation music (bhajana). Talented musicians are welcome to join in.
16:00 Lecture on Krishna Conscious life-style, philosophy and culture with a question and answer session at the end.
17:15 Traditional worship with chanting and dancing (kīrtana)
Men and ladies dance separately following very simple steps
18:00 Vegan feast (coupons may be purchased at the reception)
19:00 Evening worship (Gaura-ārati), chanting and dancing
19:30 Meditation music until closing time (21:00)
Food and drinks: 
In Budapest the feast of Indian delicacies is served before the programme, at 16:30. Devotees traditionally sit on the floor or on chairs and recite a prayer before eating. If you are looking for a substantial and delicious freshly cooked Indian lunch, you are most welcome to visit us.
We usually serve vegan delicacies, only when Krishna Valley cows give extra amounts of milk do we include some dairy products in one or two of our preparations. Those with milk allergies will find it easy to eat with us. In Budapest, we sell children's and adult's coupons; they can be purchased at the temple reception and lunch is served in the prasādam hall, on the south side of the temple.
In Budapest, a creche and a playroom is available, please ask at the venue. However, children can only visit the temple with an accompanying adult.
Temple etiquette:
Our visitors are requested to leave their shoes in the showroom at the entrance. If this is not possible, we provide protective overshoes.
Visitors to our temples are requested to wear modest clothing: skirts or trousers below the knees and ladies are requested to cover the chest and shoulders. 
Parents are requested to remain with their children and ensure that their children behave respectfully.
Thank you!

CONTACT
---
Magyarországi Krisna-tudatú Hívők Közössége 1039 Budapest, Lehel utca 15-17. [email protected]