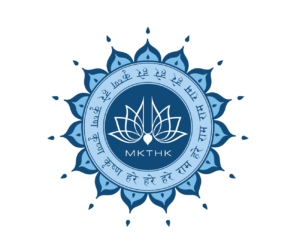 In 1965, fifty years ago, an elderly Indian gentleman boarded a steamship in Calcutta. He was a saffron-robed sadhu – a holy man – bound for America, a place he had never visited before, and a place where he had no friends. Almost 70, he had spent the last eight years in the medieval town of Vrindavan, the home of Lord Krishna. In the last years of his life he wanted to give his spiritual message to the world, but at such an advanced age in a foreign country, and with no support, what could he do? How many would listen to him?
He sat under a tree in a park in New York City, played on some small hand cymbals, and sang the Hare Krishna mantra: Hare Krishna, Hare Krishna, Krishna Krishna, Hare Hare, Hare Rama, Hare Rama, Rama Rama, Hare Hare. Surprisingly, some young people walked over, sat down, and joined in with this strange chant. They listened with interest when he spoke of yoga and of how meditation could take them to a higher level of consciousness. Later, in a small shop-front temple, they watched, fascinated, as he performed the traditional arati ceremony with incense, bells and lamps, and followed him as he showed them how to chant the mantra using wooden beads. He even cooked vegetarian meals for them, with delicious, exotic-sounding names. The young people had never experienced anything like this before. Gradually he taught them how to live a good and simple life, free from bad habits and confusing ideas. The elderly sadhu's name is now known to all: His Divine Grace Srila A.C. Bhaktivedanta Swami Prabhupada; and his young followers became the Hare Krishna Movement.
By the time Srila Prabhupada passed away, there were more than 100 branches of his International Society for Krishna Consciousness (ISKCON) in all the major cities of the world. That was in 1977, only 12 years after he first sat under a tree. Now there are more than 600 places where his followers gather to sing the Hare Krishna mantra, study his teachings, and conduct religious festivals. Even in Russia more than 10,000 honour Srila Prabhupada as their guru, just as they do in Africa, the Amazon, China, and even in the Arctic Circle. It is a remarkable achievement for one elderly sadhu and a few followers.
Srila Prabhupada was remarkably gifted. He was an expert Sanskrit scholar, an articulate speaker, a generous teacher, and a compassionate and understanding spiritual preceptor. He had an unshakeable conviction in the reality of Krishna, the Supreme Godhead, and his communion with that same Krishna nourished and informed his every move. But he said that anyone could achieve the same success by introducing some simple spiritual practices into their daily life. As many thousands of his followers have found, by spiritualizing our life we can become peaceful, happy and contented, and by sharing what we know with others – just as Srila Prabhupada did – we can play our part in making the world a better place.
The Ten Point Campaign
Recite the Hare Krishna mantra on a circle of 108 wooden beads. This is known as japa. One time round the beads each morning is for beginners, four times round as a daily minimum is for committed members, and sixteen 'rounds' is the standard for experienced practitioners. Japa meditation is the basic practice of devotees of Krishna.
Read the books translated and commented by Srila Prabhupada. Along with the well-known Bhagavad-gita there is the Srimad Bhagavatam. Its 18,000 verses were Srila Prabhupada's life work and not only continue the philosophical teachings of Shri Krishna found in the Gita, but also describe Krishna's divine appearance within this world, as well as accounts of his many avatars. Srila Prabhupada's books provide authentic and time-tested wisdom, and their careful study creates a strong foundation for spiritual life.
Sing the Hare Krishna mantra and other melodious songs accompanied by musical instruments. This very popular devotional activity, known as kirtan, can form the basis of many family and communal gatherings.
Join together with others to discuss the teachings and their practical application in your life. Hold kirtan and chant japa Treat these gatherings as your personal spiritual community.
Offer a practical service to your local temple or group. Find something you like to do and spend one or two hours each week in volunteer service. This will be of great help to the mission and will be spiritually purifying and uplifting for you. Through this service, known as seva, the philosophy comes to life.
Give up any bad habits you have, or at least try to minimize them. Remove all meat and fish from your diet, as they are the products of violence. Avoid impure items such as eggs, onions and garlic as they pollute the system. Abandon all forms of intoxicant. Try to live simply, without exploitation of the world or others around you.
Create a sacred space in your home. A small altar dedicated to Krishna will sanctify your entire house. Offer pure foods to Krishna by placing them before his image. Eat only food which has been made sacred by offering, known as Krishna prasadam. If you can, light lamps or candles, and offer incense and flowers each day on your altar.
Be generous to others – share what you have learned and experienced with them. Answering spiritual enquiries, giving out leaflets or books, distributing free Krishna prasadam, and taking part in public kirtans and festivals; all these are a blessing for you and to others.
Celebrate the festivals and honour the days of fasting. Learn how celebrating special days can help your spiritual growth. Do not eat any grains, beans and legumes or items that contain them on the holy days of ekadasi, the 11th day of the moon which comes twice in a month.
Make friendship with those who are spiritually strong. Meet with them regularly and enquire from them. Avoid those who seek to minimise your spiritual commitments. Create a strong friendship with at least one sadhu– an experienced and knowledgeable devotee of Krishna who shows interest in your spiritual progress.
Kripamoya Das
By Anuttama Dasa
Communications Director
International Society for Krishna Consciousness (ISKCON)
January 7, 2021
Lord Krishna explains in the sacred text, Bhagavad-Gita, "Whatever action a great man performs, others will follow. And whatever standards he sets by exemplary acts, all the world pursues."
Yesterday in Washington, D.C., we saw the truth of this statement, and the terrible impact of the misguided thoughts, words, and actions of an influential and powerful man. 
Yet, each of us is great in our own fashion. We too, each of us, big and small, impact the world. We have that power. Congressional leaders were called upon yesterday to stand and be counted, to "tell the truth", as Senator Romney pleaded. We too have choices to make, and the world will be better or worse because of it. 
Just as President Lincoln counseled in his second inaugural address, "…if God wills that it [the civil war] continue…until every drop of blood drawn with the lash, shall be paid by another drawn by the sword," we too are responsible for our actions and will draw our individual and collective 'pay.' As Jesus spoke, "As you sow, so shall ye reap." Or, as my Vaishnava Hindu tradition warns, our karma, both good and bad, will always find us.  
Some of us spoke out during the past four years of escalating violations of respect and decency; and some didn't, for whatever reasons. But, today is a new day and it calls for each of us to reexamine our own character, and to recognize the role we play in the drama of life and in the making, and remaking, of our nation and our world. 
The world's great religious and moral traditions call upon us to love our fellow human beings. My tradition teaches us to protect all forms of life, seeing such as sacred and connected to the Divine. We are also called to cleanse our minds and our hearts so that we can be agents of the good. So, let us live these ideals, and not just give them lip-service. Will we, as individuals, families, races, religions, and political parties, take the leadership role God expects of us to "bind the nation's wounds?" Will we recognize the sisterhood and brotherhood, and the spiritual sanctity of all citizens, black and white, red and blue, rich and poor, powerful and powerless? Will we honor, promote, and protect them as such?
The chaos and crisis that exploded in America's capital yesterday was not the result of one man, or a few thousand crazed vigilantes. It was the result of years of vitriol, of planting seeds of divisiveness and hate, of reveling in the unfair and unlawful treatment of others for selfish and materialistic gains. 
It is long past time that we each, of whatever faith or philosophy, or political persuasion, color or creed, put aside our nasty, divisive thoughts, words and acts, and realize that the destiny of our nation and the world, and our very souls, rests in our hands. 
Each day, each moment, we have the power to choose kind or hurtful words. We have the power to be examples of light or darkness to our children. We have the power to say that the hate, the spiteful words, the selfish acts, the abuse, and the anger must stop. And, to commit that it will stop first with me—with my words and my actions. We have the power to promote policies in our homes, in our neighborhoods, in our workplaces, in our nation, in our media, in our political parties, and in our houses of worship that are fair to all—not just that benefit a few. We have the power to stand up for what is right, or to choose to stand down and accede to violence, hate, and anarchy. 
Let us wake up today chastened, yet wiser. Let us learn from yesterday's crisis. We too can help set our nation and the world on a better path. We too, as President Lincoln called upon us, must act with "malice towards none…to do all which may achieve and cherish a just, and a lasting peace, among ourselves, and with all nations."
Hare Krishna. 
Memories of a South-Indian pilgrimage
The long-expected day came and we left for the wonderful India. It was January in Hungary. The usually freezing weather could not rule our mood. We could tolerate it easily because we knew that in South-India January is much different: it is joyful with bright sunshine, palm trees and singing birds. And why were we leaving for South-India on this day? Why were we curious of the southern states or more exactly Tirupati amongst thousands of nice areas of hundreds and hundreds traditions?
In the South the Hindu culture or the continuity of Vedic traditions are so obvious. We can find ancient and monumental temples here in which – uniquely in the whole world – worship of deities and meditation has been on without any interruption for thousands of years. One of the most sacred places of pilgrimage of South-India, Tirupati is such a region. The fantastic mountains of Tirupati give place to Tirumala or heaven on earth. Balajī, Vis£u's incarnation who came to the earth in search of his wife is reigning here. Balajī once hurt Laksmīdevī very much by not taking her feelings into consideration. Laksmīdevī became so furious that she left Vis£ut and hid on the Earth and absorbed in deep meditation. Balajī was in misery without his consort. Even the heaven looked like a desolate desert without her; therefore he tried to find her. After a long search Balajī became tired and found his home in Tirumala. The temple city of Tirumala is advocating the opulences of Vis£u and his heavenly abode with unbelievable treasures, gems, parks and temples of fabulous atmosphere. The main goal of our journey was to discover this ancient and mysterious world manifested millenniums ago.
We were lodged in a beautiful Kṛsṇa-temple at the feet of Tirupati's mountains. Three days after our arrival I and my friend, Lokabandhu left for Balajī's place in the mountains of Tirupati on foot early in the morning. Arriving at the feet of the mountain a long stairway and an imposing gopuram (spire) indicated the beginning of the pilgrimage of five or six hours. I could feel the weight of the stairs and the limits of my mind after the first hundreds of steps. Lokabandhu asked me several times smilingly if we should stop. We advanced with shorter rests and met a lot of pilgrims in the meantime. There were some who lit night-lamps and many touched the stairs with paint honouring the path of the pilgrims. After one and a half hours of climbing, all difficulties disappeared. As they say when I exceeded the deadlock or got new energies without my comfort zone. I would say that my mind gave up fighting and became peaceful like a calm and endless ocean. The key of life is a peaceful mind. The positive side of life or even the spiritual world can appear there.
In the next few hours we did not want to take any rest but were marching towards our destination among the peaceful pilgrims. The special atmosphere was increased by the frequent cries of "Govinda! Govinda!" and by the groups singing God's names. On approaching the temple of Balajī there were summits and valleys, gardens of heavenly beauty and safari parks on the bench of our path. The majestic sight of the summits and the joyful hustle and bustle reminded me of my childhood summer something strange started in me. I could see it in front of me as "bicycles are ridden in a hot summer over the bridge to the field". I could feel the touch of breezes carrying the scent of childhood tales stirred up in the woods again. I could see that in the distance, along the shining horizon the side of the mountain blend with the stream coming from the valley and the alluring blue sky. I was sitting on the hill above my grandparent's house again and I was watching the stream of life bewitched. However not the horizon was burnt in my mind but something else: the sight of Balajī's sublime mountains. Now the light breezes were carrying the hope of Balajī's heavenly region.
Suddenly we arrived at Balajī's temple. It was indicated by a spacious square and a temple with golden cupola with gopurams. We started queuing quickly among the cordons to reach Balajī because we knew we were about to wait for another two or three hours. During our trip we got into such an oblivious and joyful mood that those few hours were not even noticed. Lokabandhu was reading aloud from an Indian sacred text and I was listening to it absorbed and was watching the playful sunshine in the temple's garden and the Indian people amongst us. I did not see them as superstitious Indians as I used to, but I could feel their simple, moving love for Balajī. Everybody was spanning without complaint and in a bright mood to get closer to the wonder.
After two hours of queuing and two quick bends we turned to the internal garden of the temple. Huge golden and silver gates and antique stones with silver fugue indicated that we were approaching Balajī. The mass exclamations of Govinda! Govinda! became more and more ecstatic, and the whirlpool took both of us. It was like a fall in time. We could see the priests between the ancient walls of the altar as they were chanting Vedic mantras in the same way as one or five thousand years ago. Almost everything reminded us of the ancient and glorious Vedic times.
Only a few people separated us from the expected sight. The guards were baffling the people fast in front of the altar. Everybody could stand in front of Balajī only for a few seconds, but the Western devotees of Krishna were holding the people for almost half a minute. We were crying the names of Govinda in a trance. We could not do anything else since the ebony Balajī was standing right before us with the most valuable tiara of the world decorated with diamonds. His eyes were covered in fear of his burning into ashes the sinful people of our age by his glance. On the other hand the person who saw Balajī's wonderful eyes would not be able to forget them anymore.
Balajī was standing on the altar alone without his consort. Laksmīdevī's anger can be softened with difficulty, thus she was without her husband in Tirumala. Her act has a moral for us mortal humans and especially for men: the wife is the greatest treasure of the husband. The husband must learn to relate to his wife and her needs with respect and love, because not even God is happy without his consort.
Acyutānanda dāsa
Srila Bhakti Vidya Purna Swami was the principal of the Vedic school (gurukula) in Mayapur, India for many years. The following are excerpts from a series of lectures he gave in Krishna Valley, Somogyvámos.
1. Child raising begins well before the actual birth of a child. Before becoming a parent, one should first become a mature personality. Choosing the proper wife or husband is also essential; the marrying couple must share the same values.
We have to pay attention to the proper training of boys and girls before marriage. For the boys, this means they have to learn to control their senses, that is to say they have to become strong brahmacaris (students). If they don't become good brahmacaris, later they will be unable to help their wives.
In traditional Indian culture parents knew the nature, needs, and desires of the marrying couple very well. By looking at the culture and lifestyle of the other family they were able to ascertain whether the young couple was compatible. They also consulted with excellent astrologers on these matters. Because the two families had similar social backgrounds, their moral values, desires, ambitions in life, and everything else also corresponded. Their community and their culture determined whether they wanted children and if yes, how many; how they would earn their living; what would their relationship would be like, etc.
2. The character and nature of the child is greatly determined by the consciousness of the parents at the time of conception.
Krsna says in the Bhagavad-gita that He is the union of the husband and wife if it is done according to religious principles, for the purpose of conceiving a child. This means that it is based on planning (i.e., on choosing a day favorable for the conception) and knowledge, and it is not controlled by passion. If conception does not take place under the influence of the mode of passion, the child will be very disciplined, peaceful, and God-conscious.
3. The education of children cannot be exclusively based on disciplining; personal example and the transmission of proper values are far more important. However it is important that the parents also appreciate and follow the values and lifestyle they want to transmit to their children.
We see very often that after two people get married, they think they are completely capable of having children. And if they already have children, they are convinced they are highly capable of raising them. But human life means training, learning, and regulation.
You will give your children what you appreciate, not something else. So if you think that it's no problem if they watch TV, it is because you yourself don't think that watching television is bad. If you think that it is no big deal if boys and girls are flirting a little, it is because you yourself like doing it. Parents by their nature want to give what is best for their children. If you think that Vedic culture is the best, you will want your child to benefit from it and to be part of it. Of course, ultimately the decision is theirs, but at least you will ensure the best atmosphere for them.
The general idea is that children have to be raised by their parents. But we have to understand that being a parent is a rasa (a mood, an attitude), not just a biological function. Just as brahmacaris are not brahmacarisby merely adopting the externals but by acquiring the proper attitude, so becoming a parent does not equal mere externals either, but means a certain mood as well. That is why the scripture says that we should not become a mother, a father, a teacher, a guru, or a king if we cannot save those depending on us from death. This is the meaning of the parental rasa: to give shelter. The purpose of giving shelter is to take those depending on us back home, back to Godhead. If the son stays home with his parents, he will not think about the ultimate purpose of life. "Why should I worry? Eating and sleeping is provided." By leaving his parents' home and approaching another kind of parent, the teacher, one will become sensitive to one's environment. In Vedic culture, the teacher is part of the complex plan of raising children in the community.
28 February 1972 Śrīla Prabhupāda The purpose of this movement is especially meant for making human life, reaching the real goal. Bob: The real goal? Prabhupāda: The real goal of life. Bob: Is the real goal of life to know God? Prabhupāda: Yes. Bob: So that is the real goal, to know God. Prabhupāda: Yes. Go back to home, back to Godhead. That is the real goal of life. Just like the water coming from the sea as cloud falls down as rain and the actual goal is to flow down the river and again go to the sea. So we have come from God. Now we are embarrassed in this material life. Therefore the aim should be how to get out of this embarrassment and go back to home, back to Godhead. This is the real goal of life. mām upetya punar janma duḥkhālayam aśāśvatam nāpnuvanti mahātmānaḥ saṁsiddhiṁ paramāṁ gatāḥ [Bg. 8.15] That is the version of Bhagavad-gītā. "If anyone comes back to Me," mam upetya kaunteya… mām upetya tu kaunteya duḥkhālayam aśāśvatam, nāpnuvanti, "he does not come back again." Where? In this place, duḥkhālayam aśāśvatam [Bg. 8.15]. This place is the abode of miseries. Everyone knows, but he has become fooled, befooled by so-called leaders. This is miserable life, material life. So duḥkhālayam… Kṛṣṇa says, God says, that this place is duḥkhālayam, it is a place of miseries. And that also aśāśvatam. You cannot make a compromise, "All right, let it be miserable. I shall remain as American or Indian." No. That you also cannot do. You cannot remain as American. You may think that you are born in America, you are very happy. But you cannot remain as American for long. You'll have to be kicked out of the place, and next life you do not know. Therefore it is duḥkhālayam aśāśvatam [Bg. 8.15]. That is our philosophy. Bob: But when you have some knowledge of God, then life is not so miserable. Prabhupāda: No, some knowledge will not do. You must have perfect knowledge. Janma karma ca me divyam evaṁ yo vetti tattvataḥ [Bg. 4.9]. Tattvataḥ means perfect. That perfect knowledge is being taught in the Bhagavad-gíta. So, we are giving chance to the human society to learn Bhagavad-gītā as it is and make his life perfect. That is Kṛṣṇa consciousness movement. What does your science say about the transmigration of the soul? Bob: I think that science cannot deny it, by scientific methods cannot deny it, or does scientific method show it. Science does not know of it. Prabhupāda: Therefore I say, imperfect science. Bob: Science may, though, say something. It is said in science that energy is never destroyed. It is just changed. Prabhupāda: That's all right, but how the energy is working in future, that science does not know. Bob: Yeah. Prabhupāda: How the energy is diverted, how by different manipulation the energy is working differently. Just like electric energy, by different handling it is creating heater and it is creating cooler. Just opposite. But the same electric energy. So similarly, these energies, living energy, how it is being directed, which way it is going, how it is fructifying in the next life, so they do not know. They do not know. And in the Bhagavad-gītā it is very simplified. Vāsāṁsi jīrṇāni yathā vihāya [Bg. 2.22]. You are covered by this dress, by this shirt. When this shirt is not workable you change it. Similarly, this body is just like shirt and coat, when it is no longer workable, we have to change. Bob: What is the "we" that has to change? What is constant between one life to the next? Prabhupāda: That is soul. That is soul, "I", what you are speaking, "you", what I am speaking, identification, atma, or soul. Bob: My soul is different than your soul? Prabhupāda: Yes. You are individual soul, I am individual soul. Bob: But you have removed yourself from karmic influences. If I was to remove myself from karmic influences, would our souls be the same or different? Prabhupāda: Soul is the same. Just like you are under certain conception of life at the present moment. Just like your these countrymen. They were under certain conception of life. But by training they have taken another conception of life. So the ultimate training is how to become Kṛṣṇa conscious. That is perfection. Bob: If two people are Krsna conscious, is their soul the same? Prabhupāda: Soul is always the same. Bob: In each person. In each person is it the same? Prabhupāda: Yes. Soul, as spirit soul, pure soul, they are all equal. Even in animal. Therefore it is said, paṇḍitāḥ sama-darśinaḥ [Bg. 5.18], means those who are actually learned, they do not see the outward covering, either human being or animal.
---
A wholesome breakfast is the basis of healthy and harmonious family life, in the same way as spices and herbs are the key to tasty and delicious food. Wondering how to impress the whole family with your cooking? If the time and place are right, as well as the circumstances, the meal can make everyone feel happy at the family table.
Healthy Body or Healthy Mind: Which Comes First?
In the rush of everyday life, it is often difficult to find a stable pillar in our lives, a haven of refuge amidst the rolling waves. The hurry, the stress, erratic weather and exhausting activities can make everyone feel depressed and worn out. It is important that we find those daily methods and easy systems that fill us with energy and make us keen and motivated.
If we belong to the fair sex and happen to be wives or mothers, it is especially important that we pay attention not only to our own health, but to that of the whole family. Mental harmony and inner contentment and peace often depend on nutrition. Empty, useless calories, or starving oneself on crash diets both make it difficult for the body to maintain optimum function—our vital force may significantly decrease. Mental freshness and a conscious, constructive lifestyle require a healthy body.
Vedic scriptures describe the relationship of body and mind as that of the dress and the person wearing it. The body is merely a dress, an outfit, in which the soul, the actual living entity, is but a guest. It is in our best interests to take care of both our body and our mental state. If we pay attention to the needs of both, the two can function together as a harmonious whole.
As for the body, we can achieve optimum health by feeding it with healthy, wholesome, delicious foods that are categorized as foods in the mode of goodness. They are vitalizing, and they improve one's concentration and general awareness. They are juicy and ripe, rich in fats, proteins, and vitamins, and are freshly made. These delicious foods can also be nourishing for the soul when they are offered to God, or Kṛṣṇa, the all-attractive Lord, who is the source and creator of all foodstuffs. This way we may enter into a relationship of love and devotion with the source of everything that is necessary for our sustenance, including our very life and food.
Quality Time: Family Life Begins at the Breakfast Table
For the health of the family, it is of vital importance that family members feel an inner completeness in themselves and, at the same time, experience an emotional harmony with other family members. This is easily achieved if they regularly spend enough quality time together, such as taking meals together.
The shared breakfast is an important aspect of Vedic culture. Shared meals in general have a unifying effect, but the family breakfast in particular is beneficial, since it gives the day a good start. Even in temples or communities of renunciants, devotees have their breakfast together, which provides an occasion for a sociable interaction. A good breakfast is worthwhile even if we have no time to lay the table at home, but pick a good breakfast restaurant on the way to work that offers freshly-made and nutritious food for a relatively good price. If we insist that our children have a hearty morning meal and eat regularly and abundantly during the day yet moderately in the evening, we can establish a healthy daily routine for them.
Let Food Be Your Medicine
In Vedic culture, the science of cooking is inseparable from maintaining health. If a disease or health problem arises, inappropriate lifestyle or unhealthy eating habits are often to blame.
According to experts of Ayurveda, your food can be your medicine. However, in applying this maxim we have a few important rules to follow:
1. We must avoid stale, putrid, decomposed, and unclean foods, such as meat and mushrooms, as well as foul-smelling food prepared with onions and garlic, because they literally exhaust the body.
2. It is worthwhile to eat plenty of sun-ripened foods rich in protein and fibre—grains, fruits, vegetables, and legumes—as they tone the internal organs and fill our body with energy.
3. It is important to take into account the physiological effects of spices. In doing so, we should rely on the recommendations and insights of experts, instead of hearsay.
4. We should pay extra attention to food hygiene and freshness: foods should be freshly made, if possible straight from the garden. They should be healthy, and handled carefully and cleanly. We should not taste the food that we later want to offer to others, even to God, but instead learn the recipes by heart and cook according to the instructions.
5. We should have our meals in a peaceful environment, without any hurry, and offer the foods to God or at least express our gratitude by saying a grace or a simple thank you before meals.
The Physiological Effects of Spices
Some say that it is best to eat foods that are locally grown and easy to get. However, there are certain spices that are best known as typical of Indian cuisine and are very effective in improving our digestion and making food tastier. When taken moderately, they can be applied as natural remedies and as supplements to our diet.
The most common spices used in this part of Europe are the typically Hungarian combination of salt, pepper, and paprika (ground sweet bell-pepper) or those which belong to the category of culinary herbs. But perfumes and flavors of exotic India were craved for even by medieval man. As a matter of fact, the discovery of America and the New World was a result of this desire. Most Indian spices are now easy to find in Hungary, and they can be stored on the kitchen shelf.
The art of seasoning in Indian cuisine has a unique tradition. Instead of being poured directly over the vegetables, spices are most often toasted in hot ghee or oil at the beginning of cooking. Put whole, dry spices in the ghee first, then ground spices, let them brown for a few seconds and then add the prepared vegetables afterward. By using this method, less spice is necessary for the dishes and the taste released from the spices is more intense and distinctive.
Spices are of many types, with both warming and cooling effects. They are ground or used whole depending on the type and intensity of the flavor required for the specific food, and the order in which they are added varies according to how quickly they brown. Dishes prepared this way will become tasty and delicious, thanks to the science of gastronomy, for the health of the whole family.
The 7 Key Spices in Vedic Cooking & Their Physiological Effects:
Coriander (cilantro): alleviates intestinal problems and improves digestion (pregnant or breastfeeding women should take its oil with caution).
Black Mustard Seed: cleanses the intestines and is a powerful fat-burner; a warming spice.
Fenugreek: Soothes the stomach, strengthens the weakened body (e.g., after childbirth), and increases lactation in young mothers.
Turmeric: Enhances liver and bile function, makes the joints flexible, and is an antiphlogistic.
Cumin: Regulates the function of stomach bacteria and improves intestinal function.
Ginger: Known as the "king of spices," ginger has a wide range of uses. It is a cardiac restorative, reduces blood cholesterol levels, strengthens the immune system, relieves the symptoms of flu, and warms the body.
Cardamom: Antispasmodic, improves memory, heart and brain tonic, and has an anti-mucus function in the nasal and facial cavity.
Kata Fodor
A successful life has its golden rules which are based on the most fundamental laws of nature and existence. We may turn to the latest bestsellers, but if we want to be successful, it is best to follow ancient wisdoms that have been around and effective for thousands of years.  
It is the nature of all people to strive for happiness. Success may be of several kinds: material, carreer, or related to self-realisation, but the aim is the same: to feel more, better and happier.  
Go your own way!
Even if you perform someone else's duty perfectly, if you neglect your own, failure is guaranteed.  
It may be difficult to decypher the message, but if we know the origin of Bhagavad-gītā and its birthplace, India, then it becomes somewhat easier to understand. People have many duties in life which are called dharma . This is the summary of all the duties that we have to do as a worker, spouse, parent or child. If we really want to be successful, we have to find the kind of work that best fits our nature, in which we can excel, be it education, religious practice, physical exercise. The goal is that you live your own life, not someone else's which is superfluous.  
Be Controlled!
"He who controls his eating, sleeping and activities, will surely be successful."
This is not the subject of oriental scriptures only, it is that of Western bestsellers as well. Get up early, take a shower, eat fresh, pure and nutritious food, which are vegetarian in most oriental lifestyles. Your work and activites should be regulated, do some exercise but also take rest, start your day with meditation, create order around you, live in goodness. All this will not only help up to better útilise our time but will also help to achieve goodness: such an attitude and mood that will help us make good choices later on as well and will turn our thoughts towards healhier food, positive, constructive activities. To sum up, will help the practitioner.  
Know Who You Are!
"The soul is eternal, immortal, inconceivable, invisible; it can never be cut to pieces by any weapon, nor burned by fire, nor moistened by water, nor withered by the wind." – thus the Bhagavad-gītā.
Consider our instinctive, gut-driven actions and their hidden mechanisms: we can see that our deeds are often driven by fear, especially from uncertainty or death as well as by our attachments. The desire of "more and bigger" stems from an instinctive struggle for life, aiming at staying young, beautiful, shiny, fresh forever, because in this way we get more attention, appreciation and love. In fact, our instinctive effort to keep the body in one and alive is derived from our anxiety vaused by our identification with the physical body, instead of the spirit soul. Knowledge about the soul not only helps to get closer to the purpose of life, the hidden knowledge, but also gives a different perspective to our everyday decisions. 
Tough in Any Situation 
"As a lamp in a windless place does not waver, so the transcendentalist whose mind is controlled remains always steady in his meditation on the transcendent Self."
The perception of dualities, moods, joy and sorrow observed in the world depends on our personal, individual senses. In most cases, happiness is derived not from external conditions but from an internal vision. We can say that happiness comes from a vision, a state of the consciousness and not from external circumstances.  
Our momentary happiness can be disturbed by various sentiments, of course, but these come and go, so they are temporary. One who understands this has attained the proper state of consciousness, proper thinking. 
Be the Master of Your Consciousness!
"One who is able to withdraw his senses from sense objects, as the tortoise draws its limbs within the shell, is firmly fixed in perfect consciousness."
To live a disciplined and organised life, spent as usefully as possible, we need to control our desires. Desires rise from the contact of the senses with the sense objects; in other words, if we have a desire for something, we want to get it immediately, we want to taste, smell or touch the object that rouse lust. This is especially characteristic of the consumer society of our times.  
If we do not want to become slaves of our senses: our eyes, ears and mind, we simply have to withdraw our senses from the sense objects like a tortoise withdraws his limbs into his shell. Peace is not won by someone who has no desires, as desires cannot be eradicated, but someone who is not disturbed by the incessant flow of desires, just like the ocean is not disturbed by the rivers constantly flowing into it. 
Release Struggle for Results and Possession! 
Fight for the sake of fighting and do not think about defeat or victory!
Whatever is the life task or call of an individual, if he really wants to live a successful life, he has to get rid of the desire for owning the results; one should never claim the fruits of his endeavour. This may sound strange at first, because, for instance, if you bake a pastry, you own it. Still, people often forget that his actions are driven by his desires and the underlying modes of material nature: ignorance, passion or goodness, i.e. abstract qualities. Generally we consider ourselves to be the actor of our deeds and are attached to the results. However, if we are able to act so that we do not desire victory, not even appreciation or fame, if we do not consider ourselves to be the owner and if we only act out of duty, then our life will be undoubtedly successful.  
Attain the Ultimate Goal of Life 
Real results cannot be measured in material terms. Material success is the side product of spiritual achievements. 
OK, but if I should not feel to be the owner, the question automatically arises: who or what is the owner of all that happens in our lives? The ancient scriptures of India clearly state that the owner is God. Man cannot live happily without offering sacrifice and those, who know the ultimate goal of the sacrifice, will be purified and will get rid of the reactions, or karma, which is the melting pot of our former deeds, neglected duties and ingrained inclinations. As long as we are adding to this karma, we have to accept birth in this world of dualities and extremes. If we wish to get rid of the weight of this karma on our shoulders, we should be performing such activities that cleanse our consciousness, such as mantra meditation, spiritual service or spiritually oriented yoga.  
The person who is satisfied with the profit that comes on its own accord, i.e. that is due us by our karma and can be obtained by honest means, can certainly live a satisfied and successful life. The more so if we are aware that the ultimate enjoyer of all sacrifices is the Supreme, Who Himself states:  "As all surrender unto Me, I reward them accordingly." Are there any remaining doubts about how one can attain success?  
Success is not a material goal that can be achieved by hard labour. Lasting success comes from the inside, but it requires perseverence in spiritual endeavour. 
Fodor Kata
I am lying in a half-open cottage in Kerala, one of the most beautiful places in India. It is April, and I am staying in the sprawling tropical land, in the cover of palm trees, at the shore of the ocean. As it should be in God's own country, the month of Venus greets us with a pleasantly hot glance. April is watching the heavenly scene with hazy but hot eyes, though not weeping. As cool clouds come from the ocean, and they soothe the passion of April and chase the clouds if its tears towards the nearby mountains.
In the small cottage I can hear the noises of the tropical jungle and the murmur of the ocean that reminds me of the sea as I am Hungarian. An Ayurvedic cure is going on right now. In this phase they are pouring healing oil onto my forehead which has very good effect on the mind. Befuddled by excitement of the outside unknown world and the secrets of the inner world which are even less known, I am trying to balance on the border of the two worlds. I close my eyes, I am listening to the songs of birds which sounds more and more melodic. This, mixed with the mind clearing treatment, paints heavenly pictures on the linen of my imagination.
In the meantime I can hear the therapists whispering and laughing. I think they should not talk as I can see them looking out and when can hear some suspicious sound, they try to chill each other in their specific Malayalam language which consists of words rolling apart. It is very nice that I have met these two kind men. I liked them very much. They talked a lot with me, too and laughed much. The previous day we had good time when they parodied Indian languages. Now their new idea is to sing about Kṛṣṇa, right at the time when I am sailing on the fragile boat of consciousness between the two worlds. The unexpected, unknown but familiar sons make my little boat glide towards remote, attractive worlds with its swelling sails. But during the great sailing a question comes up in my mind.
This question has bothered me most in the last three weeks of our journey. Why are Indian people generally so happy? Before asking them I thought over the situations of the last weeks that led to similar questions.
In India it seems as if everything had turned upside down. Compared to Hungary leastwise – for them obviously this is natural. Here in my country cars are speeding with metal coldness and in silent order but you can often see people shouting or shaking their fists with window closed. In India it is just the opposite. You would think that they are nervous wrecks as there is terrible honking and apparent chaos but the drivers are manoeuvring on the road calmly and unperturbed. The seeming discordance is inseparable part of their everyday life. The volume of the loudspeakers in the street is over the threshold of European people, bells are ringing and people speak with each other so loudly as if they were fighting. But they are only nicely talking and generally they seem to be peaceful. We work the other way. We don't like environment that is too loud, we prefer peaceful milieu. It might be because of our mind crying inside and two kinds of noises would be too much. We are watching it
It is strange for us but we are also curious to see the Indian people living their everyday life almost publicly. For us the private sphere is very small but for them sometimes it can be miles big. They hide less things. In the streets, in the open yards, in the houses we can see things in India that we prefer to it in our houses, hiding them carefully from curious eyes. We often hide beauty of life and painful, difficult things also. (The family and private problems swept under the carpet, the rubbish heaps of consumer society, slaughter houses…etc.)
From the cavalcade of the strange taste, sounds and simplicity of Indian life only one question evolves after some time: Why do we always have the feeling that these people are happy?
On the first day of our journey in the whirl of Mumbai towards Mahárástra we can see children living and happily playing under bridges. (We personally met a millionaire who used to be a child playing in the street, but it is another story…) Later around the ancient and astonishing cave and cliff temples of Mahárástra we saw poor but happily smiling local people.
Then we flew to the South, the multicultural city, Cochin. We started from here to the mountains of Kerala. In the mountains the real hidden fairytale countryside revealed for us. Endless tea-lands run around the incredibly beautiful ridge. We stayed in the border of a small mountain town, in a hotel above the valleys.
We noticed in the city that there is a mosque, a Christian church and Hindu temple in the hills opposite each other. It seems people here don't really understand what religious opposition is. At dawn we can hear either Christian chanting which sounds much happier than in Europe, or the sound of Indian bamboo flute flying happily in the breath-taking valleys where in cooperation with the first sun rays they try to wake the sleepy tea-lands which try to hide under the foggy cover.
From the mountains we travel to lagoons of Kerala where we spend one whole day and night on residential boats. The bucket list experience surpassed anything we could have imagined. We were travelling on boats among palm islands, and when we slowed down we could watch the evolving flow of life on earth, water and in the air.
We had our own staff who cooked for us and supplied us with everything we needed. One of them dropped his boat in the water while he was steering the boat. He didn't curse, he wasn't annoyed, he only complained sadly that he couldn't call his family. He was sailing with sad look in his eyes all afternoon. When we offered him some money for the new phone, he was very grateful and happy.
One of our next our stops was Trivandrum. White people are not allowed to enter the ancient Viṣṇu-temple, except devotees of Kṛṣṇa. For some reason they like us very much.
Thus we entered so that the Lord who is lying on the Ocean could see us. Rainclouds were disappearing and the afternoon Sun was curiously sweeping over the ancient carved columns of the temple, heavy silver doors, the elephants leading the procession of the temple, the peaceful devotees, serious priests and musicians playing Vedic musical instruments and the dancers. Perhaps the Sun was also looking for the treasure from the Roman, Greek and earlier times, worth nearly 5 billion dollars (it is not a spelling mistake), which was found in one of the hidden chambers of the temple a few years ago. But the Sun instead "only" found a magic scene that envisioned the ancient Vedic times with people who were apparently happy to see the Lord.
In our apartment which resembled heavenly gardens, in the coast of the Ocean, I was sitting on a rock which was above the sandy beach and I was watching the sunset. Sometimes a young man selling pictures came there. One day I asked him why he appeared so happy. He answered he was satisfied with what he had, he didn't want more… he only wanted me to buy that picture. I liked the answer but then I thought he had some hidden motivation so I didn't close the dialogue (I still bought the picture).
After all these, now the question comes up in me, making me forget everything else, just like when I was in the shore of the ocean, resting in the small cottage and listening to the songs of the therapists. The answer comes after thinking for a short time:
"I have suffered so much during my life so I learned: suffering is the mercy of the Lord to make me remember Him. Thus if I come across good or bad things, I can always be grateful to Lord Kṛṣṇa, and this fills me with joy."
I am lying stunned and speechless, then I remembered the words of the ancient scriptures, the words of the avantī brāhmaṇa. He also saw that the suffering in him is the Lord Himself who came in guise so that he could experience the feeling of His absence and thus led him through material existence. Earlier when I went through great suffering I tried to depend on Kṛṣṇa and think of the words of the avantī brāhmaṇa. Unfortunately however ecstatic the realisation was, however I wanted to keep it alive, when the suffering lessened, the strength of realisation also faded. Unfortunately "good" can make us lazy.
This is our last day in Kerala. After the treatment, I go and sit on the beach and watch the sunset seasoned with the movement of the clouds. As if this showed to me if I can live the things in the world like this, then a colourful, happy miracle will come out of my life, like the one the sun is painting now on the sky. Depending on Kṛṣṇa in theory seems to be difficult, painful, full of sacrifices but actually it gives unlimited happiness. Happiness that comes from our deepest, inner existence, and any other realisation is dwarfed, even if it experiencing any "Unity", or coming home to any "Now". How can you reach this realisation, enlightenment that lets us see things in their reality? I do not know the answer. I may know it in theory but in reality it means constant learning. All I know now is that I simply try to be grateful for my "miserable little life" and for everything I received so that perhaps once I will be able to give…
Acyutānanda Dāsa
---
---
In western language, 'mantra' is a borrowed word of Sanskrit origin. One of its several meanings is 'a series of sacred sounds', which is a means, and the goal, of meditation. Mantra meditation represents the Vedic principle of cultivating knowledge, according to which only the complete harmony of theory and practice can be considered real knowledge. The mahā-mantra is the most perfect of the millions of bona-fide mantras, by which absolute knowledge can be acquired in this age. The following article describes the appearance of themahā-mantra in our present age.
The mahā-mantra is a garland made of the holy names of God. The Lord's holy name (hari-nāma) is completely spiritual, as unanimously stated by Vedic scriptures. In other words, it is not of this material world, but comes directly from the Supreme Lord, being one of the forms of His internal potency. Its history dates back to its appearance in the material world as early as the time of creation. However, we will now summarize the most important events of its history from a date much closer and much more tangible for us.
Vedic scriptures call the present age, Kali-yuga, the age of quarrel. As is the case with each previous age, Kali-yuga also has its own unique process of self-realization. According to the unanimous opinion of scriptures, the only viable method is the chanting of the Lord's holy names (samkīrtana), and its goal is to attain pure love of God (prema-bhakti).
Several of the Vedic scriptures speak of an incarnation of Lord Kṛsṇa named Caitanya who would bestow the gift of love of God upon everyone in the form of congregational chanting of the holy name. The color of His body would resemble molten gold, therefore He would also be known as Gaura (golden) or Gaurāmga ('one whose body color is gold').
When Lord Caitanya appeared in this world in the month of Phālguna (February-March) in 1486, it was a full-moon evening (p¡rṇimā). On such occasions it is the custom of the Hindu people to bathe in the Ganges and other sacred rivers and chant Vedic mantras for purification. These auspicious circumstances already foresaw Lord Caitanya's special mission: the propagation of the chanting of the Lord's holy names in this age of Kali.
After having been initiated by one of the great ācāryas of the Vaisṇava disciplic succession, ¾ªvara Puri, Lord Caitanya began to propagate the method of self-realization prescribed for this age. Since His preaching was very successful, many became envious of Him and brought the matter before the Muslim city magistrate, Chand Kazi. The magistrate gave orders to stop the samkīrtana. Lord Caitanya then organized a peaceful procession, a civil protest that was joined by nearly a hundred thousand people. The huge crowd went to the Kazi's house, chanting Lord Kṛsṇa's holy names: Hare Kṛsṇa Hare Kṛsṇa Kṛsṇa Kṛsṇa Hare Hare Hare Rāma Hare Rāma Rāma Rāma Hare Hare. The magistrate agreed to meet the Lord. Citing the Vedas and the Koran, Lord Caitanya managed to convince the Kazi, who became His follower and gave orders that no one should ever again interfere with the samkīrtana movement.
At the age of 24, Caitanya Mahāprabhu gave up all His worldly responsibilities and fully devoted His time to spreading the Lord's holy name. He organized a several-year-long South Indian tour, and made everyone He met His follower. The most renowned and learned sages and scholars of the age accepted the Vaisṇava faith propagated by Him, and encouraged many disciples to also take it up. Soon the whole of the Indian subcontinent was flooded by the nectar ocean of the holy name.
The next huge wave of hari-nāma left India's shores in the 19th century. In 1896, ś rīla Bhaktivinoda çhākura, who was the first to write books in English on devotional service to Lord Kṛsṇa, made three predictions:
– "A personality will soon appear, and he will travel all over the world to spread the teachings of Lord Caitanya.
– "Very soon the chanting of hari-nāma-samkīrtana will be spread all over the world…
– "The day will come when fair-skinned foreigners will flood ś rī Māyāpur-dhāmā and will join with the Bengali vaisṇavas to chant, Jaya śacīnandana, Jaya śacīnandana!"
In the same year that Bhaktivinoda Thākura sent his book in English to universities overseas (1896), ś rīla A. C. Bhaktivedanta Swami Prabhupāda was born in Calcutta, and soon fulfilled these predictions.
śrīla Prabhupāda was initiated by Bhaktivinoda Thākura's son, śrīla Bhaktisiddhānta Sarasvatī çhākura, and, inspired by his guru and his guru's father, dedicated his life to spreading Lord Caitanya's message all over the world. He first wrote purports to the Bhagavad-gītā, then in 1944 began a bi-monthly magazine in English entitled Back to Godhead, which he edited single-handedly. The magazine has been in continuous publication ever since, and it is now published in countries all over the world in an increasing number of languages.
In 1965, ś rīla Prabhupāda set out to America to fulfill the desire of his spiritual master, and in just over ten years he created a worldwide spiritual organization. He opened more than a hundred temples, founded schools, and created self-sufficient farm communities, all while relentlessly translating and writing purports to the philosophical and religious classics of India. His works make up more than sixty volumes. He was empowered by his deep humility and his complete devotion to the desire of his spiritual master and Lord Caitanya to spreading the chanting of the holy names of the Lord and devotional service to Lord Kṛsṇa on the whole planet.
Lord Caitanya wrote only 8 verses, a brief but indepth treatise on the holy name, which he wrote in the form of a poem called śiksāstaka:
Let there be all victory for the chanting of the holy name of Lord Kṛsṇa, which can cleanse the mirror of the heart and stop the miseries of the blazing fire of material existence. That chanting is the waxing moon that spreads the white lotus of good fortune for all living entities. It is the life and soul of all education. The chanting of the holy name of Kṛsṇa expands the blissful ocean of transcendental life. It gives a cooling effect to everyone and enables one to taste full nectar at every step.
My Lord, O Supreme Personality of Godhead, in Your holy name there is all good fortune for the living entity, and therefore You have many names, such as "Kṛsṇa" and "Govinda," by which You expand Yourself. You have invested all Your potencies in those names, and there are no hard and fast rules for remembering them. My dear Lord, although You bestow such mercy upon the fallen, conditioned souls by liberally teaching Your holy names, I am so unfortunate that I commit offenses while chanting the holy name, and therefore I do not achieve attachment for chanting.
One who thinks himself lower than the grass, who is more tolerant than a tree, and who does not expect personal honor but is always prepared to give all respect to others can very easily always chant the holy name of the Lord.
O Lord of the universe, I do not desire material wealth, materialistic followers, a beautiful wife or fruitive activities described in flowery language. All I want, life after life, is unmotivated devotional service to You.
O My Lord, O Kṛsṇa, son of Maharaja Nanda, I am Your eternal servant, but because of My own fruitive acts I have fallen into this horrible ocean of nescience. Now please be causelessly merciful to Me. Consider Me a particle of dust at Your lotus feet.
My dear Lord, when will My eyes be beautified by filling with tears that constantly glide down as I chant Your holy name? When will My voice falter and all the hairs on My body stand erect in transcendental happiness as I chant Your holy name?
My Lord Govinda, because of separation from You, I consider even a moment a great millennium. Tears flow from My eyes like torrents of rain, and I see the entire world as void.
Let Kṛsṇa tightly embrace this maidservant who has fallen at His lotus feet, or let Him trample Me or break My heart by never being visible to Me. He is a debauchee, after all, and can do whatever He likes, but still He alone, and no one else, is the worshipable Lord of My heart.
*I changed the translation the author had here as it was incomplete; this is directly from Caitanya-caritamrta.
Premamoya dāsa




Hungarian Society for Krishna Consciousness 1039 Budapest, Lehel utca 15-17. [email protected]
ISKCON Founder Acharya A.C. Bhaktivedanta Svami Prabhupada

CONTACT
---
Magyarországi Krisna-tudatú Hívők Közössége 1039 Budapest, Lehel utca 15-17. [email protected]